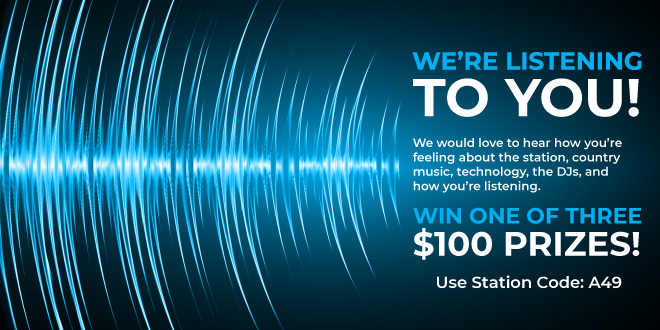 Music Survey
We're Listening To You!
A49  Click on the link below to get started or copy and paste it into your browser:
 You listen to us all year. Now it's our turn to listen to you!   We would love to hear how you're feeling about the station, country music, technology, the DJs, and how you're listening.   Besides helping the station and DJs be the best they can be, as a thank you for your time for completing the survey, you can enter to win one of three $100 prizes!   Your opinions are completely confidential.   You will be asked to enter a unique "Station Code" when prompted for this, please enter this number:
GET STARTED
Use Station Code: A49
Thank YOU!
Big D & Bubba, Kat Country 100.7